Description
"Robert DeLaurentis is a passionate pilot who is committed to sharing the magic of general aviation. His willingness to help others learn from his experiences, his focus on safety, and his excitement about flying make him both a valued member of the aviation community and a great example for anyone interested in discovering the fun, adventure, and freedom of flying."
Mark Baker, President and CEO, Aircraft Owners and Pilots Association
"While pilots will eat this story up, I believe anyone who aspires to reach higher and then live to tell it will thoroughly enjoy this 'hero's journey' adventure story that is as real as it can get."
Jack Pelton, Chairman of the Board and CEO of the Experimental Aircraft Association and the former CEO of Cessna Aircraft Company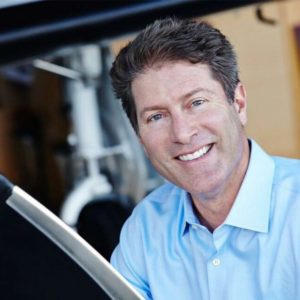 Robert DeLaurentis had an impossibly big dream: to circumnavigate the globe in a single-engine piston plane. Meant to be the ultimate test of his flying skills as a pilot,
the journey would take him to the ends of the earth and over some of the most inhospitable terrain on the planet. He diligently prepared himself and his plane, the "Spirit of San Diego," for the excursion. Having previously flown to far-off places, he thought he knew what to expect. But reality doesn't always make for the best co-pilot.
"I was rocketing toward the ground in an aircraft loaded with high-octane aviation fuel. All I could do was negotiate where the impact would happen."
What began as a call to adventure turned into a soul-defining mission riddled with equipment failure, fierce weather, foreign bureaucratic nightmares, and nearly ended in a crash into the vast Pacific Ocean. The voyage would stretch his limits, test his mental strength, and eventually define him. Beaten down, broken and discouraged, he found that the only way to survive was to surrender to the Universe.
In this follow-up to Flying Thru Life, DeLaurentis shares the insights he gained from overcoming paralyzing fear, defeating obstacles, and confronting any situation with grace and ease.
This raw, at times terrifying, real-life adventure will inspire anyone who loves flying, yearns to fly, or simply has their own "impossibly big dream."
DeLaurentis' extraordinary journey shows us what it takes to be a Zen Pilot.