Some folks are dreading the holiday season.
Spending time with family and friends can be wonderful, but when the news and politics and world events have us so divided, we wonder what topics might be potential landmines.
Then too, if we haven't seen each other in a long time, we don't want to waste our short time together in awkward silences.
And then there are gifts.
We want to give something meaningful, not just a shallow token or something predictable or expected.
But we don't want that "something meaningful" to be taken the wrong way.
Fortunately, everyone loves a great story.
And we've got one.  Just in time for the holidays.
And you and your loved ones can be a part of it!
The Story – Citizen of the World: Journey to the Ends of the Earth
From the beginning of time man has looked up at the skies, watched the birds fly freely across the waters and over the mountains while wishing upon the stars that he too, could soar without boundaries and live without limits. Millions of years later, we're still trying to make that impossibly big dream come true.
Join us as we follow the epic adventure of one man's curiosity and exploration as he alone bravely pilots his twin engine aircraft from one end of the earth to the other – the South Pole to the North Pole and back home. He will encounter unimaginable periods of time alone in the cockpit, while flying across the skies high above country borders, making history while setting speed and distance records over the poles carrying a global science experiment that will later fly with NASA astronauts in 2059, testing technology never before used, and spreading the message of Oneness for Humanity: One Planet, One People, One Plane.
This journey is a once-in-a-lifetime impossible dream come true. You might think circling the planet in a small airplane is inconsequential old news, "no big deal." Think again. Surprisingly, circumnavigating the earth from the South Pole to the North Pole in an aircraft is a feat accomplished only a few times. Why? Three words: Very. Long. Ride. Even with stops to refuel, flying across several oceans as well as the remote Arctic and Antarctic requires long-range fuel accommodations that few small private aircraft have available and very few pilots would dare to fly solo.
Meet Robert DeLaurentis, Zen Pilot.  A proven circumnavigator with 53 countries flown in three years, Robert, remarkably, only received his pilot's license seven years ago. Applying successful business and spiritual principles along with incredible discipline, focus, perseverance and courage while learning to fly a plane, Robert has inspired and educated people on how to live their impossibly big dreams and fly thru life with greater ease, grace and fun.

Summary of Key Elements
Theme: The Polar Circumnavigation is the vehicle and global billboard that has the potential to join the South Pole with the North Pole and everyone in between.
"Traveling to the ends of the earth is an enormously complicated and ambitious task – but we are up for this epic trip! The benefit to humanity, STEM education, aviation and science makes it all worth the risk. By planning for and overcoming the challenges we will inevitably meet, we will show the world that impossibly big dreams can be achieved and that we are all connected: Oneness for Humanity: One planet. One people. One plane." – Robert DeLaurentis, Zen Pilot
Pilot: Robert DeLaurentis, Zen Pilot is a proven circumnavigator.  He has flown to 53 countries in three years. He is the author of the Amazon bestseller Zen Pilot, Flight of Passion and Journey Within. This book highlights the true story of his journey around the world, the crises he encountered, the dangers he survived and the lessons he learned. The book begins when he is alone flying his single engine aircraft "The Spirit of San Diego" over the Strait of Malacca at 14,000 feet, overloaded with 600 pounds of high octane aviation fuel in the passenger cabin, oil spraying on the 1500 degree exhaust when his aircraft lost all power. Forced into a dead stick landing beginning at 19.6 nautical miles away from land over the Strait of Malacca and the dense jungles of Malaysia, he broke air control protocol, demanded (and received clearance for) an emergency landing into Kuala Lumpur International Airport. This forced two commercial 737s that were attempting to land, to be rerouted, which caused an airport emergency.
Mission:  This 90 day global journey for peace, departing December 15, 2018 from San Diego has the potential to be the thread that joins all humanity together while other factions work to break us apart. This trip is already inspiring people and organizations to live their impossibly big dreams through the wonder of aviation and the qualities of courage and world peace. Partnering with 70+ sponsors (http://flyingthrulife.com/pole-to-pole/sponsorship/), this trip is a goodwill effort in conjunction with Robert's not-for-profit DeLaurentis Foundation, which distributes funds for aviation-related charitable causes that support innovation, safety and education in the air, and connects people worldwide in Oneness, Peace and Love.
Route:  Robert will depart from San Diego, flying southeast to Texas then down through Central and South America with a stopover at the southern tip of Chile; then on down to the South Pole and back up to the eastern edge of Brazil, over to southern Africa, flying on to Madagascar; from there he will fly up to Kenya and Northern Africa through Europe to the North Pole and then down through Alaska and back to San Diego.
Aircraft: He will fly a highly modified 1983 Gulfstream Turbine Commander 900 named the "Citizen of the World" after a blog written in 2015 https://flyingthrulife.com/citizen-of-the-world-life-lessons-learned/.
Aircraft Modifications:
Avidyne Avionics panel www.avidyne.com
RVSM (Reduced Vertical Separation Minima) for 35,000 Cruise Elevation by www.aeromechinc.com
5 Bladed MT, Scimitar, Nickel Tipped, Composite Propsmt-propellerusa.com
Honeywell TPE 331-10 Turboprop Engines for high altitude www.aerospace.honeywell.com
6 Long Range Fuel tanks by www.FlightContractServices.com
LED Light Upgrades Inside and Out by www.whelen.com
Upgraded Batteries For Extreme Cold www.concordebattery.com
Seatbelt Airbags for the Pilot and Copilot www.amsafe.com
Peter Schiff environment system www.peterschiffaero.com
IPad cooler by www.x-naut.com
High Ply Tires provided by www.desser.com
Infrared camera by Max-Viz www.astronics.com
GoPro Sensor Pod by www.airbornesensor.com
Noise Cancelling headsets by www.lightspeedaviation.com
Fuel/Airdata Computer by www.shadin.com
Satellite Comms by the www.satphonestore.com

Social Media:  Robert is an aviation opinion leader and blogger for the largest general aviation association with 400,000 followers. He ranks in the top five percent of people on social media with an active presence on Facebook, Google Plus, Pinterest, YouTube, and Instagram.
The Team:  No mission of this magnitude could be done by any one person without the help of many experts in their respective fields.  The Flying Thru Life Team includes an Astrophysicist, World Peace Advisor, Commercial Airline Pilot, Social Media Expert and Master Mechanic and Illustrator to name a few.  For the complete team see http://flyingthrulife.com/pole-to-pole/the-team/.
The Records/Firsts: A polar circumnavigation has never been done before in this class of aircraft.  Per the FAA and the Federation Aeronautique International the flight will set world records in the C-1f category and possibly the C-1e categories.
Difficulties:  Extreme distances, fuel gelling at 35,000 feet ad -67c, lack of places to land in Antartica and the Arctic, some of the worst weather in the world, lack of navigation information, single pilot fatigue on a high stress 18-24 hours flight along with the extreme cost.
Science Onboard:  The Wafer Scale spacecraft experiment will consist of several small (~ 10 cm diam x 1 cm thick) "spacecraft" that are prototypes for the NASA Starlight program. Each spacecraft will be self contained except for need a small amount of power (~ 1 watt each). All the spacecraft will be a box that is about 30x30x30 cm. Each  spacecraft will have a GPS, optical communications devices to interact with each other, ultra low power radio (optional), inertial navigation, temperature and optical imaging sensors. Data will be recorded on-board.
Gift Idea #1 – The Flight Bag
Lightspeed – The DeLaurentis, Leather Flight Bag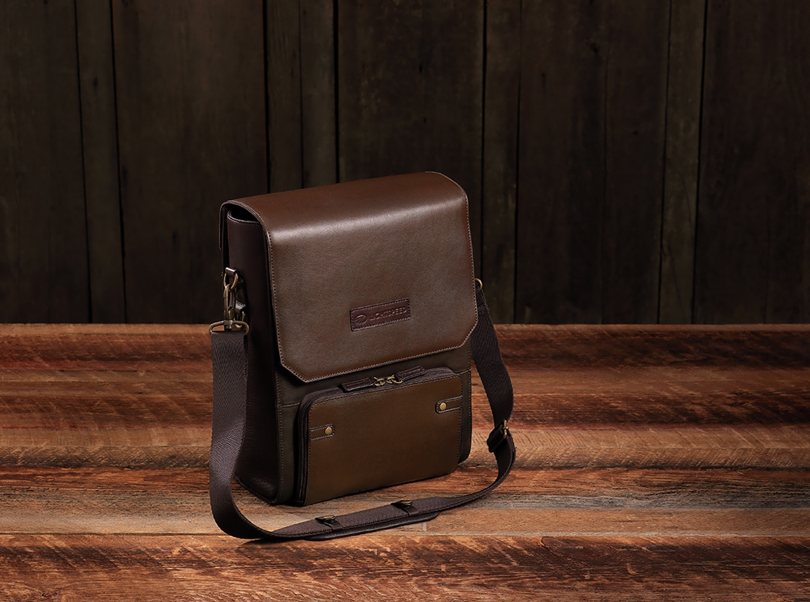 The DeLaurentis is a new kind of flight bag designed for today's pilot. It features clean and compact lines that conceal generous interior space and digital-friendly utility. Named for modern aviation adventurer and author Robert DeLaurentis, the DeLaurentis will inspire you to dream a little bit bigger.
Dimensions: 10″W x 5.5″D x 13.5″H
30-day money back guarantee
1-year limited warranty
Aimed at pilots who are in step with trends in both contemporary style and aviation, the DeLaurentis combines digital-friendly utility with an upscale, leather messenger bag look. And it does so without sacrificing the innovative, pilot-centric features and quality construction that define the Adventure Flight Bag Collection.
Handmade from full-grain, oiled South American cowhide in espresso brown with contrasting top grain leather pocket flaps in mocha brown and antique brass fittings, it features clean and compact lines that conceal generous interior space and digital-friendly utility.
Features
Padded iPad pocket with protection and easy access
An Internal elastic strap
Heavy Duty Brass/Steel rings to attach accessories
Sewn in pockets to hold Phones, ID's etc.
A draw string headset bag protects and keeps cables contained
Padded shoulder strap and easy to carry handle
 $199
Available at Lightspeed Aviation
Gift Idea #2 – Compression Socks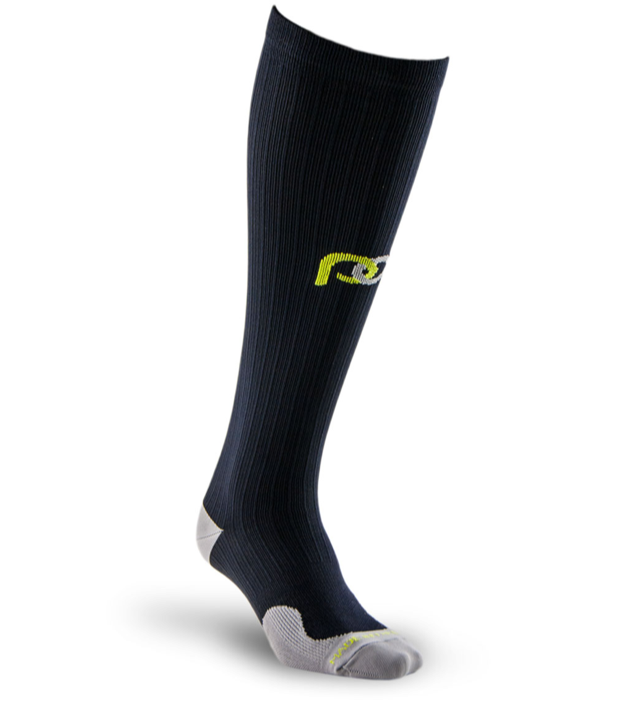 Traveling can be stressful even when everything goes as planned. It's also hard on the body, particularly when long flights or road trips are involved.
Helping your body to recover is too important to ignore, especially when putting it through the physiological stressors that travel brings. Sore and tired feet and legs, poor circulation, swelling, and even blood clots are some of the risks associated with sitting for long periods of time. While the risk of developing blood clots on a flight is pretty low for most of us, that risk does increase with prolonged travel time.
This is why PRO Compression socks are a no-brainer for long plane, car or train rides. Compression socks have long been proven to help increase circulation and promote recovery.
Increasing circulation is always a good thing, but it's especially important when you travel and are exercising less. Plus, you'll reduce the risk of swelling or deep vein thrombosis (DVT) if you have to sit or stand for long periods. Wearing compression socks after travel will also help speed recovery and reduce the soreness and swelling that might have occurred after your trip.
PRO Compression socks include a true graduated compression design. This means that the amount of compression decreases as the distance to the heart decreases. This is a very important detail and not one that every compression sock or stocking can claim.
In our Marathon compression sock, for example, you'll find less compression at the top of the sock than at the toe. This forces the blood to move upward back towards the heart where there is more space allowing new, fresh blood to return to your feet. This is the process of circulation and as blood moves through your extremities continually, it nourishes your muscles and helps speed recovery.
All PRO Compression socks and sleeves are designed and manufactured in the USA. Sure, lower cost manufacturing options are available, but domestic manufacturing allows us to have complete control over the design, manufacturing, and quality of every sock we ship.
Our goal has always been to deliver a world-class product that will enable you to live, work, and play your best, and to get back to 100% faster.
Gift Idea #3 – Sunglasses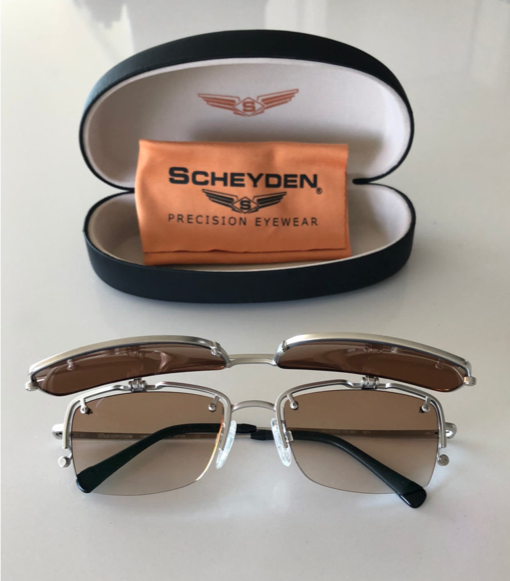 I went to Scheyden eyewear and asked them to design and build a one-of-a-kind dual Rx titanium "flip" frame for me like no other sunglass frame in the world for my December 2018 – February 2019 Polar Circumnavigation in the Citizen of the World. The Robert DeLaurentis "Zen Package" includes a two-in-one frame set with a custom tinted (non-corrective) lens on the interior frame along with a fully tinted lens on the exterior frame.
The "Zen Package" is perfect for hardcore IFR flying as the interior lens, which is clear at the bottom and lightly tinted at the top, is perfect for flying beneath the clouds.  The exterior fully tinted lens is ready to be flipped down when breaking out into the intense sunlight above the clouds. If some of your IFR flying adventures are similar to mine, you may desire a similar package. Scheyden can also customize these glasses even further for your specific Rx needs, requests for tinting, lens color, and frame can be accommodated for an additional fee. When you take advantage of this Scheyden special offer by purchasing here, you'll receive over $60 off the list price and I will include a free, signed and serialized copy of my newly released second edition book Zen Pilot: Flight of Passion and the Journey Within.
Normally $450 for the sunglasses alone, this "Zen Package" is now $389. Offer is valid through the end of the year and makes a great holiday gift. For every pair of glasses purchased, Scheyden will be donating a portion of the proceeds on your behalf to support this South Pole to North Pole Global Peace mission, "Oneness for Humanity: One Planet, One People, One Plane."  So thank you for helping to support this historic expedition to the ends of the earth and beyond!
https://www.delaurentisfoundation.org/product/scheyden-titanium-flip-sunglasses/
Gift Idea #4 – Commemorative Coins
Heavy Weight Commemorative Coin, Curved
This coin is 2.25 inches in diameter, double thickness with curvature of the earth, painted and serialized.  **Limited Edition**
Our Courage commemorative coins are designed to be given to aspiring pilots to carry with them until they become pilots. Once they learn how to fly the coins must be flown forward to other aspiring pilots. This coin is 2.25 inches in diameter, double thickness with curvature of the earth and serialized.
Commemorative Coin – Courage
Commemorative Citizen of the World Beautifully hand crafted, this lightweight color coin embodies our "One Planet, One People One Plane Theme.  Intended to be given to aspiring pilots to carry until they earn their pilot licenses and then flown forward to another aspiring pilots it's also a keepsake item intended to inspire. This coin has the word "Courage".  Also available separately is the "World Peace Coin". This coin is 1.5 inch in diameter on a non painted flat surface.   **Limited Edition**
Gift Idea #5 – Books & DVDs
Books and DVDs are great gifts – they help us share a world of information with loved ones in a very convenient package.  They're great stocking stuffers and they're easy to ship anywhere in the world.
Overcoming the Fear of Flying – Unleashing Potential, DVD/Video
This is a joint educational video produced by Gleim Aviation, a world leader in Education.  Robert DeLaurentis, Zen Pilot teaches you how to overcome your fear of flying in small general aviation aircraft and larger commercial planes.  Robert shares his proven techniques of overcoming fear and unleashing potential after flying to over 53 countries and territories in the "Spirit of San Diego" a single engine plane he used to circumnavigate the planet and experienced an engine failure at 14,000 feet over the Strait of Malacca where he "dead sticked" 19.6 nautical miles,  overloaded with fuel with oil spraying on a 1500 degree exhaust – into an international airport.
DVD/Video – Overcoming Fear of Flight – Unleashing Potential
Zen Pilot, Flight of Passion and the Journey Within
"Received a signed copy of an Amazon Bestseller for over a year. A timeless tale for any aviator, adventurer or person who has ever dreamed of flight.  This book teaches you what we can learn about life from aviation.  A gripping and timeless tale that you won't be able to put down."
Flying Thru Life, How to Grow Your Business and Relationships with Applied Spirituality A personally autographed copy of this 130 page book for the hard charging take no prisoners "Type A" personality. You will learn how to apply 19 spiritual techniques in your life and business to create the abundance of time and money so you can pursue your impossibly big dream. This book is a fast, easy read and will make you laugh and cry.
Flying Thru Life, How to Grow Your Business and Relationships with Applied Spirituality
Gift Idea #6 – Coloring & Activity Books for Kids and Families
Citizen of the World Pole to Pole Flight Coloring and Activity Book
8-1/2″ x 10-3/4″ educational coloring book, 36 pages of fun aviation education to color, connect the dots, explore and more.  Designed for kids of all ages it makes the perfect gift for the children in your life! Special rates available if you buy a copy for the entire class!
Gift Idea #7 – Time Capsule / Humanity Chip
Fly your favorite photo, poem, song or artwork from one end of the earth to the other aboard the Citizen of the World during the upcoming Pole to Pole flight.
Your Pictures/Poems/Songs/ Voice/Documents/Tweets/Stories/Video/Intentions/Wish List in electronic format can fly with the Citizen of the World on her 26,000 nautical mile flight from the South Pole to the North Pole.  Energize your intentions and mission in life as they are flown around the world. Digital item provided must be 5 MB or smaller.
Gifting Options
We understand that your coworkers and friends are important to you, and we're proud that you've selected items from the DeLaurentis Foundation to celebrate!
So, we want to make it easy for you with special options.
Gift Wrapping/Autographing
Author and Citizen of the World pilot Robert DeLaurentis would be delighted to dedicate or autograph your gift, as his schedule allows.  Please let us know if you have any special requests.
Corporate/Educational Gifting
If you are purchasing more than 10 of any items for your clients, coworkers, or family and have special requests for shipping, wrapping or personalization, please let us know!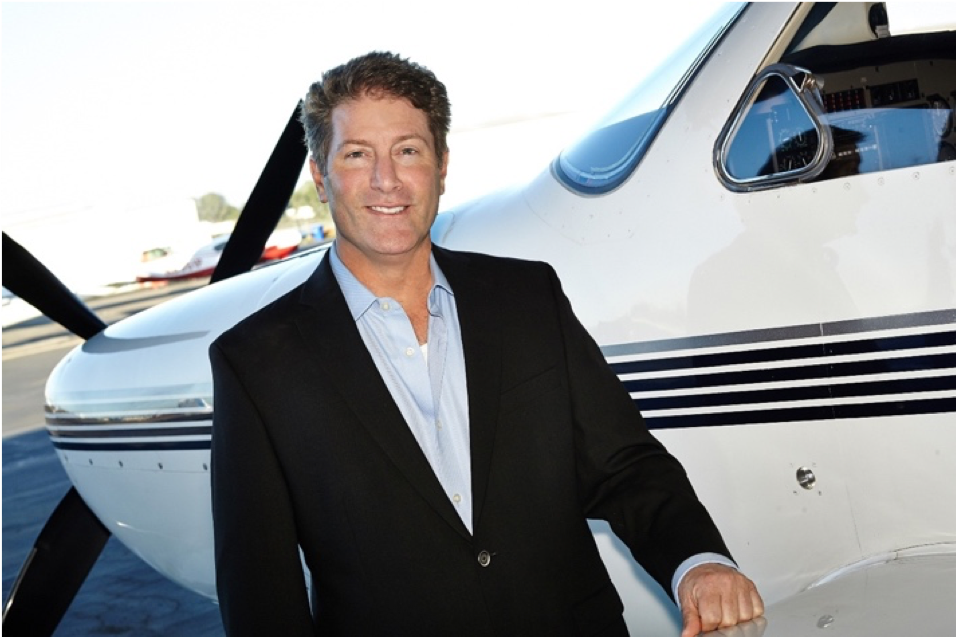 We look forward to sharing our adventures with you, during the holidays, and always!
Robert DeLaurentis