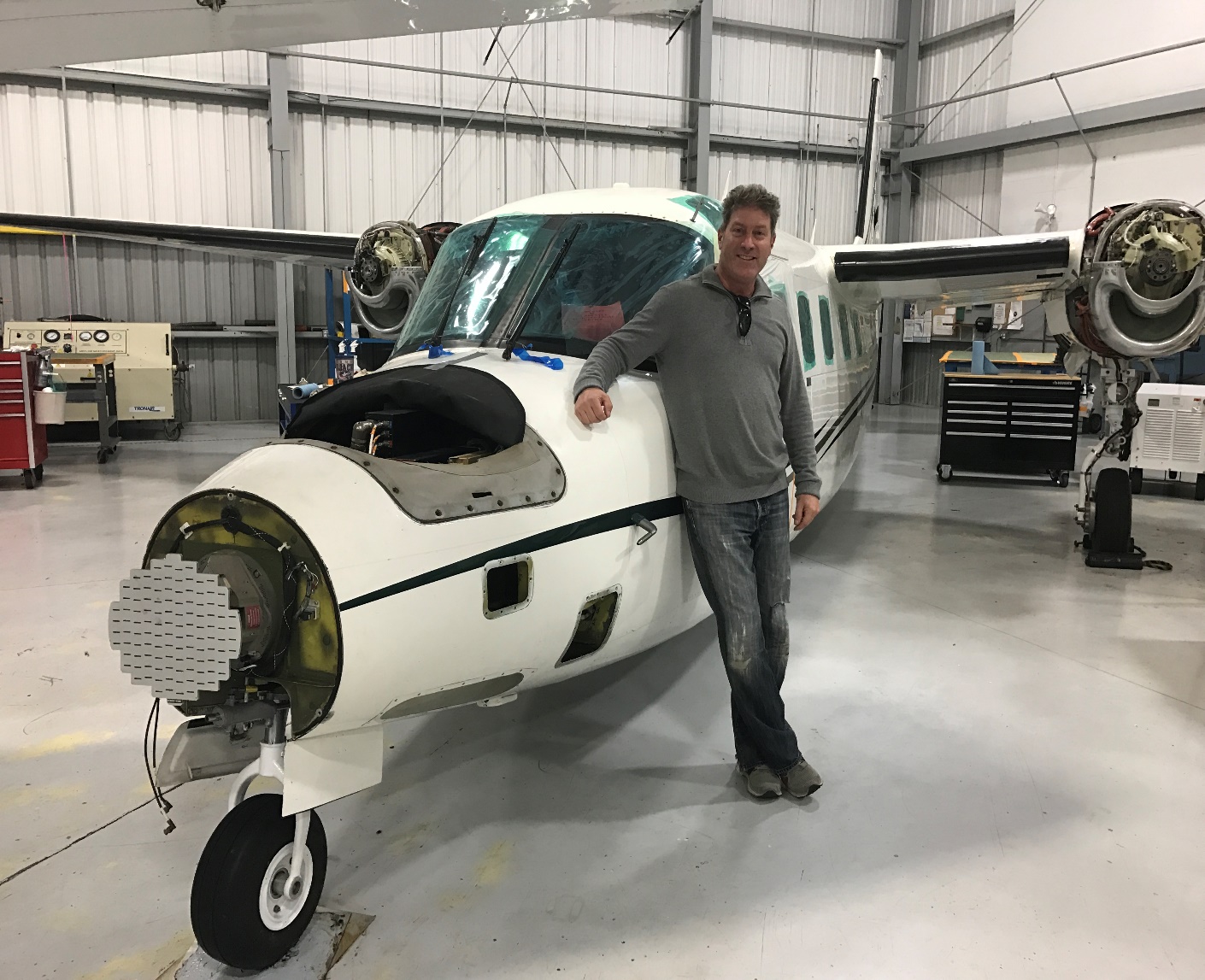 "I'm seeing more similarities than differences between people and places. My particular hometown, religion, color, and ethnicity are not as important as qualities like my desire for joy, happiness, health, freedom, adventure and peace. These are the things that connect me to all the wonderful people I have been meeting and calling family."
Robert DeLaurentis, Zen Pilot: Flight of Passion and the Journey Within
"Flying Thru Life" is going through an extraordinary upgrade! I'm excited to share that we are expanding our mission of aviation education, global philanthropy and innovation with a new aircraft named "Citizen of the World."  This remarkable flying machine follows in the path of N997MA "Spirit of San Diego," my Piper Malibu Mirage. Its name was inspired by what I learned on my 2015 circumnavigation that I wrote about in a previous blog post, "Citizen of the World: Life Lessons Learned."
Here are a few interesting facts about N29GA "Citizen of the World":
Refurbished 1983 Gulfstream Turbo Commander 900
Original designer was Rockwell International, which built the B2 Bomber (ensures a strong aircraft)
Has short field takeoff and landing capability and can land on dirt strips as short as 1,200 feet in length.  For this reason the Turbo Commander is still used by the Panamanian Military for their war on drugs.
When Gulfstream bought the rights to the Turbo Commander they made several modifications which included extending the wing to a 52 foot wingspan with winglets, moving the fuel tanks from the back of the plane to the bigger wing which created space for a toilet and some extra seating.
Gulfstream increased the pressurization in the plane from 5.5 psi to 6.7.  This improvement with the upgraded -10 Garret Turbine Engines allows the plane to fly at 35,000 feet and 308 knots burning only 57 gallons of Jet A an hour which pushes the range out to 2000 nautical miles.
Gulfstream also increased the cabin size by dripping the floor 4 inches to make more headroom for things like yoga. The plane seats 8.
Outfitted with two of the first ever manufactured MT 5 bladed nickel tipped scimitar composite props, this aircraft will be the fastest, quietest and most capable Turbo Commander on the planet.  Ideally suited for a North Pole to South Pole record setting flight!
Avionics will be upgraded from what you see in the photo to the latest satellite technology, traffic avoidance, Bluetooth, ADSB, touchscreen GPS that Garmin has to offer.  We are currently looking at installing an HF radio, making international trips much easier.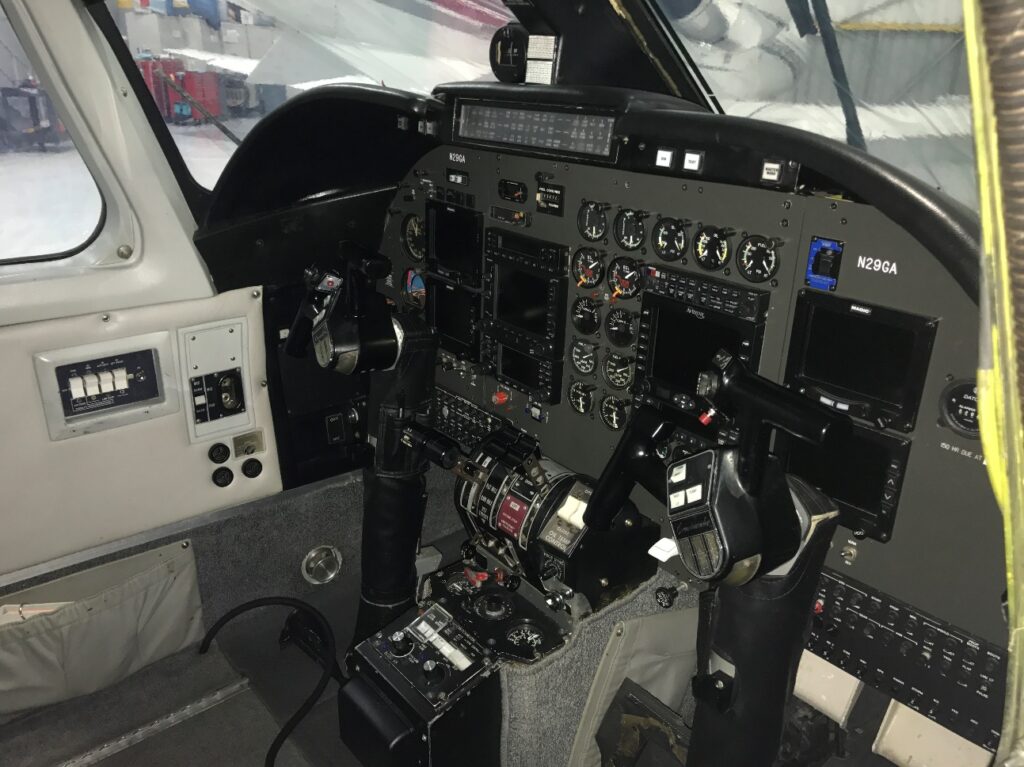 The plane will be painted or wrapped to look like a peregrine falcon (the fastest animal on the planet, speed diving at up to 240 mph! (and a native bird along the cliffs of Torrey Pines Reserve in my hometown of San Diego), making "Citizen of the World" the world's fastest (and maybe coolest 🙂 Turbo Commander.  But what really makes the cover design unique is that this falcon will have an olive branch in its mouth to symbolize moving global peace forward at the speed of soul.
Our objectives are two-fold and continue the original vision of Flying Thru Life:
Draw attention to the power of flight and general aviation on a global level
Showcase the most advanced technology on the planet that makes flying safer and more affordable for all pilots and encourages more people to learn to fly
Our global mission will be expanded to include the delivery of medical supplies provided by Ssubi to Africa in 2017. If you are interested in joining our philanthropic medical and educational efforts, we welcome your inquiry and are signing on sponsors for our 2017 and 2018 tours. Please send me an email if you're interested at: robert @ flyingthrulife.com.
We read a lot about how to become better and more proficient pilots but there's so much more to learn and celebrate about life that flying offers us. How often do we reflect back about what we have learned from connecting with the planet and diverse cultures, in-joying the silence to living in the present moment and counting our blessings? Turbo Commander 900 "Citizen of the World" is, most importantly, an adventure school to teach and inspire people to dream impossibly big, overcome their fears and take brave action for the benefit of all.
As we come to the end of 2016, I want to thank for your support and joining the Flying Thru Life Adventure Community. I wish you and your family and friends a peaceful, safe and love-filled holiday season and look forward to what we create together in 2017!
In the spirit of adventure, safety and innovation,
Robert, Zen Pilot
·